December 12th, 2008
With several connections between the two companies' services already announced, Salesforce (NYSE: CRM).com and Google (NSDQ: GOOG) have decided to take their relationship to the next level. The two said Monday that they'll be connecting Google App Engine with Salesforce's Force.com Web application platform.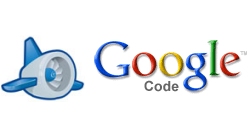 Google App Engine apps will now be able to connect to Salesforce data, while Salesforce users will get the ability to develop Web apps in Python and take advantage of Google's authentication services. For example, cloud application development and integration startup Appirio worked with Harrah's to create a proof-of-concept Web app mashing together a slot machine game that uses Google App Engine with a site for VIP guests that's hosted by Force.com sites.
More Internet InsightsWhite PapersGoogle Insights: A Social Baraometer For The Digital Age Get more from Your Web Analytics: Creating an Integrated View of your Online Customer Videos
E.M. "Max" Maximilien, of IBM (NYSE: IBM) Research, describes Swashup, a tool to help developers quickly build mashups with Ruby on Rails and deploy them to cloud services like Amazon (NSDQ: AMZN) Web Services. The new app simply combines the two applications, and imagines that the new slot machine app could be used as a chance for VIP guests to potentially win awards like free Elton John tickets. Since the system is connected to Salesforce CRM, guests could be able to pick those prizes up as soon as they arrive at the hotel and Harrah's could track how well guests respond to the games.
Superficially, Force.com and Google App Engine may seem to be competitors, but Google App Engine has focused more on consumer and traditional Web applications, while Force.com has primarily focused on Salesforce CRM-attached business apps. "This partnership brings the best of both worlds together," Salesforce VP of platform marketing Adam Gross said in an interview.
In a blog post, Google also suggested a few example applications that could take advantage of Google App Engine and Salesforce: a large-scale consumer Web application that offers personalized experiences for customers, and an online marketing app that "generates leads directly."
The new deal ramps up an already broad partnership between Google and Salesforce. Starting in 2003, the two companies started working together on philanthropic efforts. Three years later, the two companies announced the integration of Google AdWords and Salesforce CRM; more than 10,000 customers use Salesforce for Google App Engine today. A flood of work since then has led to Salesforce for Google Apps, Force.com for Google Data APIs, and open social network initiative OpenSocial. Five of the top 10 most popular apps on Salesforce's AppExchange Web app directory are related to Google in some way.
Salesforce has recently expanded its partnership base far beyond Google. Last month at the company's Dreamforce conference, Salesforce announced partnerships with Facebook and Amazon. Force.com applications can now be built with Amazon S3 for permanent storage capabilities, while the Salesforce-Facebook connection has driven Appirio to build an app to facilitate employee job referrals by matching its employees' Facebook friends with job openings at Appirio.
Gross said customers should expect more partnerships going forward. "There are going to be multiple clouds and they need to be easily and well connected," he said. "A lot about what we're learning about collectively are what are the features we need to build into our platforms to work together better." He said that even traditional software vendors — whom Salesforce has consistently detracted — look to be potential partners going forward as they invest more and more in the cloud.